Amateur Radio Station K7YVO
Since 1963
SHARE: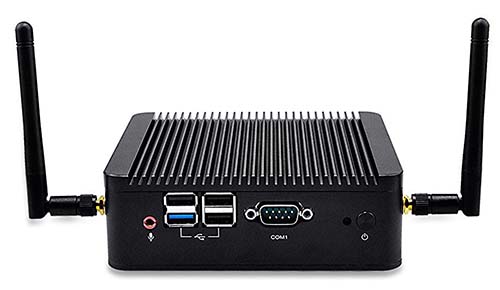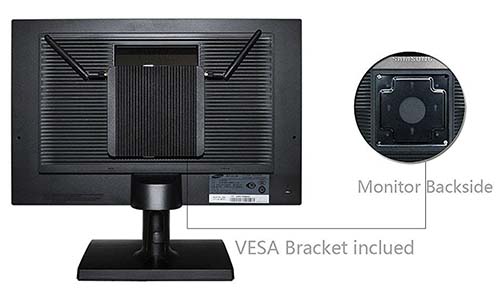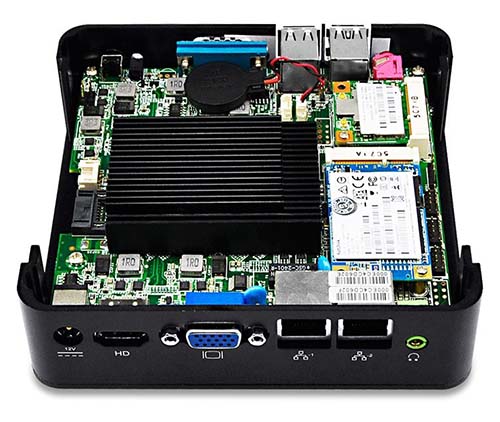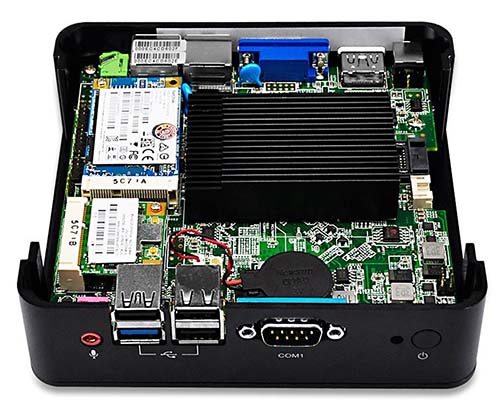 Qotom Q Series Mini PC Q190S: 

Size: 135 x 128 x 45mm 
The packing box contains power supply, SATA cable and VESA, 2 antennas (if above configurations include Wi-Fi) 
One Year Original Manufacturer's Warranty 

Onboard CPU: Intel Celeron Processor J1900 (Quad-Core 2M Cache, 2 GHz, up to 2.42 GHz) 
Integrated graphics: Intel HD Graphics 
Power Consumption: 10W. work 7 x 24 
Audio: Realtek ALC662 HD Audio 

Memory: 1 x Memory slot, support 2G/4G/8GB 1333/1600MHz DDR3L 1.35V SO-DIMM 
Storage: 1 x mini PCI-E slot for mSATA SSD and 1 x 2.5 inch SATA SSD / HDD connector 
Wi-Fi: There is a half Mini PCIe slot support Wi-Fi and Bluetooth. 

Front-Panel Connectors: 
1 x Power switch button 
1 x HDD LED 
3 x USB2.0 ports 
1 x USB2.0 port 
1 x Microphone port 
1 x Serial port (RS232) 

Back-Panel Connectors: 
1 x 12V DC input 
1 x HD Video port 
1 x VGA port 
2 x RJ-45 ports - Realtek RTL8111E 10/100/1000 Controller 
1 x Speaker port 
   
Added 
   1Tb hard drive.
   Digial Dongle for mouse and keyboard.
   4 Gb more Ram.
   Bought on Amazom...